20th Oct 2017
AMAZON PRIVATE LABELING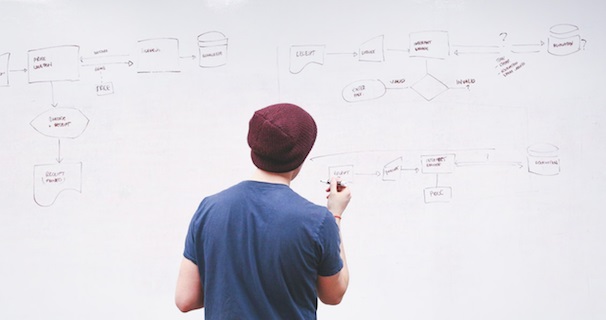 Simply put, private labeling is the process of selling a product under your brand name. You just take a generic product (which is not under patent) and you add your logo and your brand name. You can custom the final product a little to make it "unique" by changing the color, or come up with a different packaging, but the main product functionality remains the same.
You probably have found many private labeled products on your retail store without paying too much attention. They usually have quite professional (and little known) brand names and fairly good packaging. The quality is generally good and the price is below what you would expect from well-known brands.
Some very known brands have a private labeling business: just go to Amazon and search for lighting cables and you'll be surprised to find that Amazon has also a series of cables. They didn't invent them… They just added their brand name to an existing product (by the way, Amazon lighting cables sell very well).
Why Private Labeling is so popular?
Generally speaking, sellers go through a number of stages before doing PL (Private Labeling). From retail arbitrage, dropshipping to wholesale, each seller choose its own path but few smart sellers start with the end in mind and design their businesses to ultimately have many lines of products under their brand names instead of selling someone else products.
You'll find very successful sellers in each type of business but for the most part, it's easier (not easy) to have a successful business doing PL than doing Retail Arbitrage. The initial capital needed for PL is quite significant but it's really worth it.
I'm sure we all read somewhere: "Give customers what they want". It's the core of what Private Labeling is: You find products customers want, and you sell them under your brand. You also won't depend on resellers and wholesalers (product availability and prices are not guaranteed and therefore you'll always be looking for new products).
Why Amazon?
First of all, Amazon has more than 183 millions unique visitors each month (as of March 2017). Customers browse Amazon websites, not to chat, not to watch videos but to buy products. When selling on Amazon, you have instant access to this crazy number of customers. You then have what is called Fulfillment by Amazon (FBA): You send your products to Amazon warehouses and they send your each product to their customers each time you make a sale (quite handy). This allows you to delegate this time consuming task and concentrate on other part of your business. Of course, this comes at a cost. Finally, Amazon takes care of collecting payments from customers and transfer funds to your account after taking their fees. Shoppers TRUST Amazon thanks to the outstanding customer service it provides. No wonder why it's the biggest online retailer worldwide. Finally, they also offer free 2 day shipping on most items.
How it works?
- You first select a product (not as scary as you might think)
- You then contact as many suppliers as possible to get the best rates.
- You ship your products directly to Amazon warehouses or to an inspection/prep company.
- You create your listing (with your own bespoke text and pictures…)
- You setup an ad campaign
- You start selling

Of course, each step involves much technical knowledge but ALL the knowledge you need is on the Internet and often for free.
As in every venture, success is not guaranteed but combining PL with Amazon FBA increases you chances of having a successful business by tenfold. Compared to the complexity of a brick and mortar business, we now all have a great opportunity to start our own business.